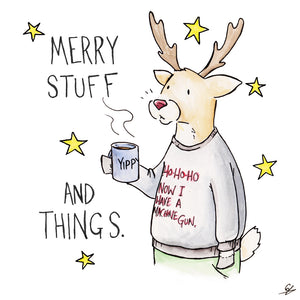 135mm x 135mm square greeting card from Broadway, by Connor H G, our resident art monkey.
Definitely Rudolph's favourite Christmas movie, because, Die Hard is the greatest Christmas movie.
Merry Stuff and Things.
Supplied with white envelope.
Image © Connor H G 2022 Do not reproduce, copy or edit without the artists permission.